Jroberts Manufacturing began its operations in 1997 and incorporated in 2002.
Our primary business activitiy includes Industrial Design, Manufacturing, Precision CNC Machining, Fabrication and Assembly, Maintenance, Repair, Overhaul, Paint (CARC), Additive Manufacturing, and Mechanical Engineering.
Jroberts Manufacturing is Canadian owned and operated, occupying more than 85,000 square feet of production in three facilities with 5,000 sq.ft. of engineering and administration space in southern Ontario.
Established in 1997 as a Canadian high precision CNC machining manufacturer, Jroberts Manufacturing has grown thanks to the constant drive towards improving every aspect of a client project. Under strong management leadership the company has focused on being one of the most dependable and reliable supply chain partners in all aspects of our work.
Our solutions approach to all projects include in-house 3D design modeling and engineering, CNC machining, fabrication and assembly, metal preparation and paint, CARC (Chemical Agent Resistant Coating), testing, packaging and publication writing (bilingual).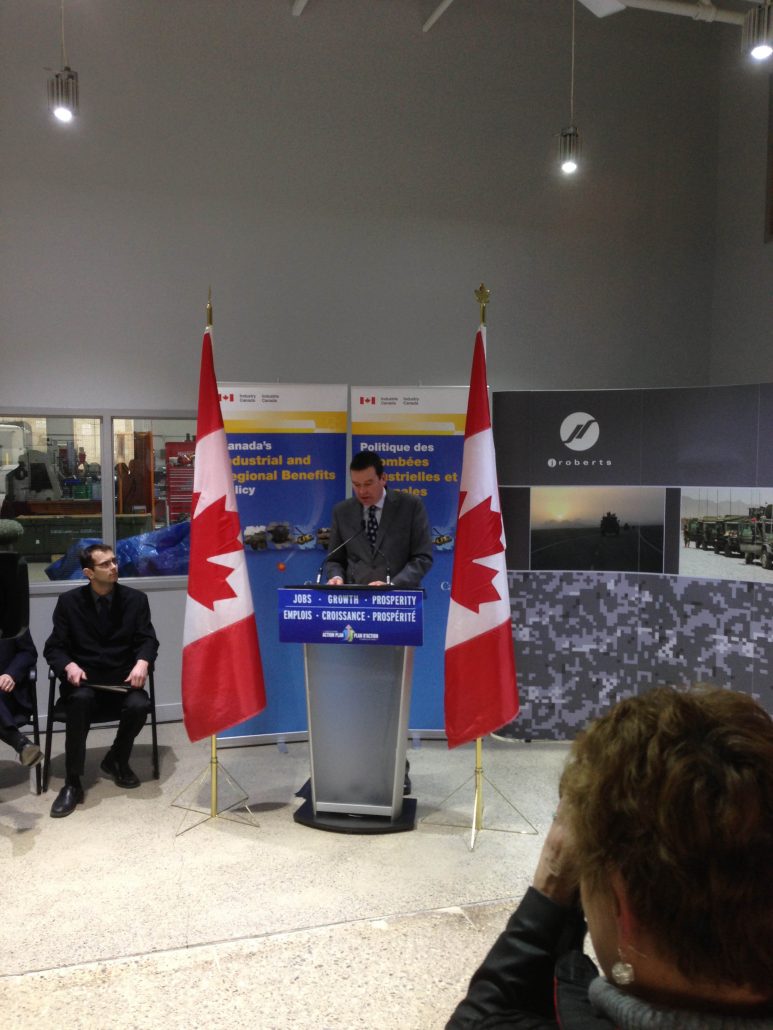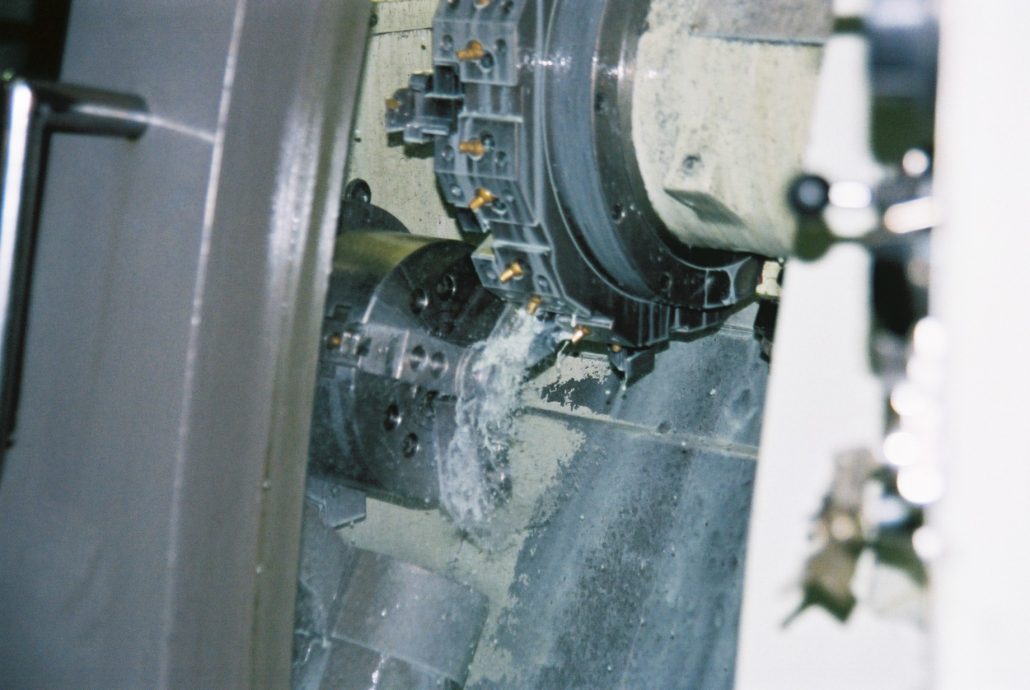 With locations in Vaughan, Downsview and Rexdale, Ontario, Jroberts Manufacturing is able to deliver a wide variety of solutions. Our manufacturing facilites provide reliable design, CNC machining, milling, turning, and fabrication. As well, we specialize in equipment upgrades, maintenance, repair and overhaul (MRO) services.
Here at Jroberts Manufacturing we understand the importance of ensuring that goods are ready and available when required. Obsessed with detail and accuracy, we believe that our passion sets us aside from the competition. We have impletmented an e-Tracking system that provides 100% traceablility for every product and part produced.
In order to remain consistently successful and support the wide variety of manufacturing requirements, Jroberts Manufacturing prides itself on its commitment to "Total Customer Satisfaction" by extensive reinvestment in experienced personnel and automated equipment.
Highlights
2013 • On February 20th, The Honorable Christian Paradis, PC, MP, Minister of Industry, announces launch of IRB policy investment framework at Jroberts Manufacturing in Toronto.
2012 • Received Ministerial Authorization to use and apply the National Safety Mark (X97) to any vehicle of a class referred to in section 4 of the Motor Vehicle Safety Regulations under the CMVSS (Canada Motor Vehicle Safety Standards).
2010 • ISO 2001-2008 audited and registered certificate
2010 • Founding member of SODA (Southern Ontario Defence Association).
2008 • Canadian Forces take delivery of over 400 weapon stations. In service since 2008. No warranty issues reported. 100% CCV (Canadian content value) for Mercedes-Benz Canada.
2006 • World's largest Hydraulaphone located at the Ontario Science Center in Don Mills Ontario was completely manufactured by Jroberts Manufacturing.
2000 • Visionary sponsor to Blue Sky Solar Racing (University of Toronto, Engineering Science program). Manufactured all mechanical systems (suspension, braking, chassis, drivetrain and other mechanical system components).